We have created a cute little Beneath Northen Lights.com shop with some beautiful nordic designs.
THE SHOP IS LAUNCHING TODAY! SPECIAL OFFER:
Get Free Shipping! Use Code "FREESHIP319e0f7b7"Order minimum $45 US/$80 INTL. Ends Mar 31 '19 11:59PM CDT. Excludes INTL Wall Art and Shoes.
Ancient nordic and sacred designs
We have been missing sami designs on everyday clothes. Thats why we decided to make designs we ourselves would want to wear. The designs are beautiful sacred Sami ancient symbols.
Neither of us are supporters of mass-produced items. We are all into good old fashioned handicraft and sustainability. But we all need simple everyday clothes and items at some point, and we want to make them count as well. Thats why we think that this shop is a good option, because every garment and item gets printed when someone orders it – and only then. That means that there will not be any garments or items overproduced in our shop.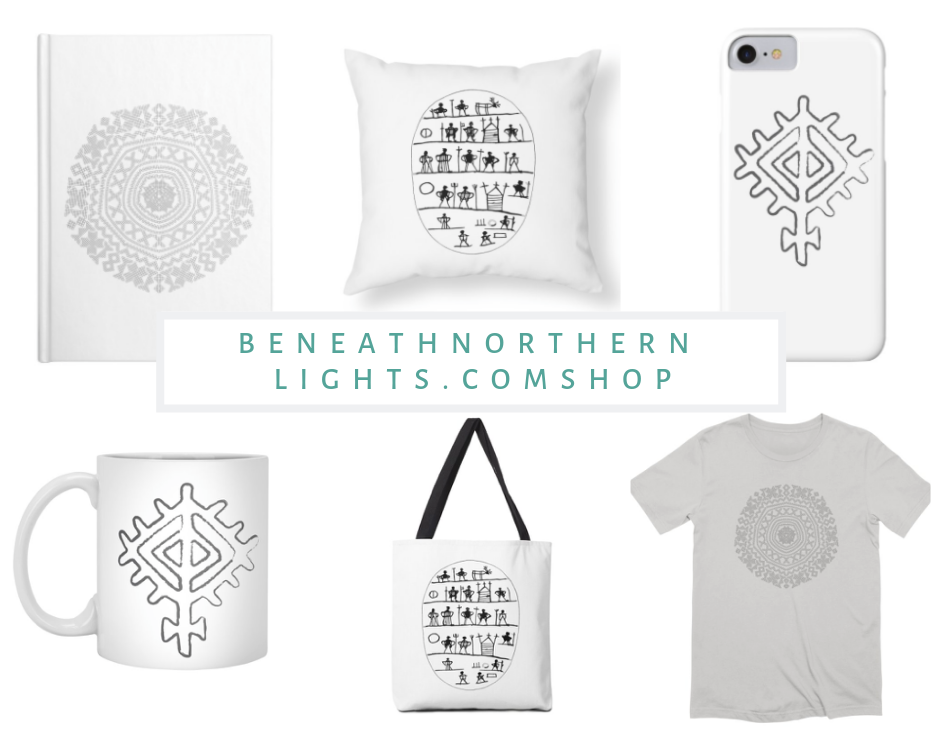 The post VISIT OUR WEBSHOP appeared first on Beneath Northern Lights.